Tech
·
Stockholm
·
Hybrid Remote
Senior Software Engineer - Java/Backend
Bli en del av ett utvecklingsteam i världsklass där du får vara med och ta fram nästa generations finansiella tjänster!
Om Mynt
Mynt skapar nästa generations finansiella tjänster som underlättar för företagare i gränslandet mellan bank och digital bokföring. Vi erbjuder är en helhetslösning för bolagets utgifter, med företagskort kopplade till bokföringen och kredit. Mynt består utav drygt 50 medarbetare varav tech- och produktteamet utgör hälften av dessa. 

Mynt har vuxit med rekordfart under senaste tiden och söker nu efter ytterligare stjärnor som vill stärka vårt team. Som en del i vårt Java utvecklingsteam kommer du att jobba nära vår CPO, CTO och övriga i teamet med stora visioner inom Fintech och de senaste teknologierna.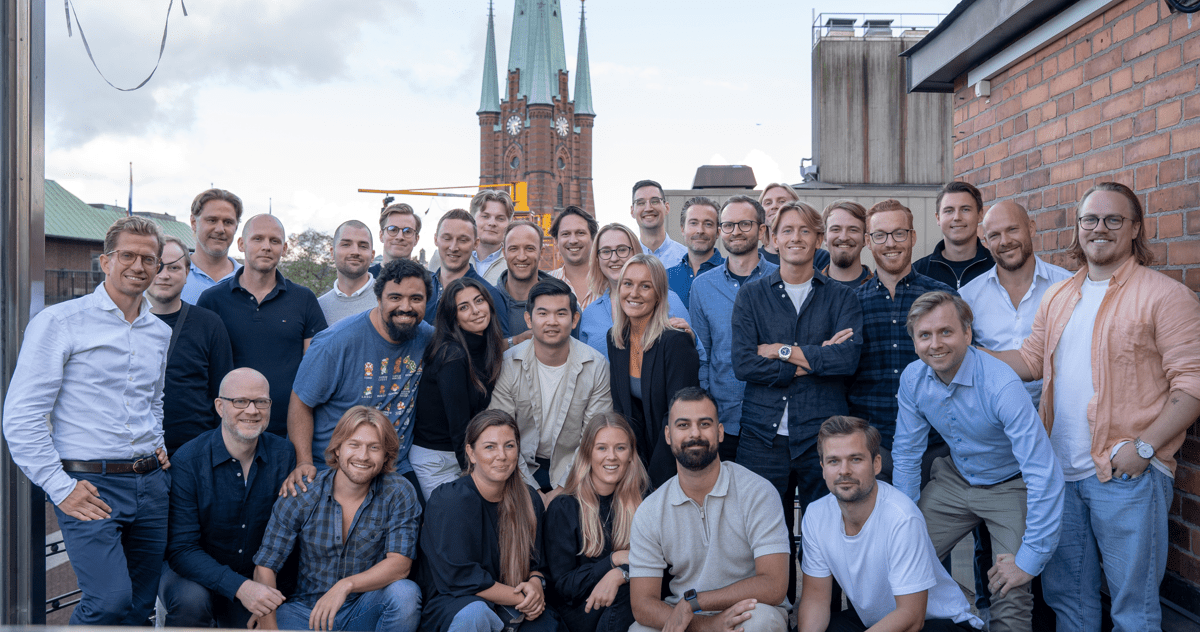 Om tjänsten

Vi söker topputvecklare som har en passion för utveckling och trivs i en entreprenöriell miljö där man har stor möjlighet att påverka resultat och bolagets förflyttning. Hos oss får du utveckla i en modern kodbas med de senaste teknikerna samt ta stort eget ansvar.
Du kommer att bli en del av ett ambitiöst team, bestående av flera utvecklare med senior bakgrund och kunskap, både från scale-up, finans- och konsultbranschen. På Mynt jobbar vi i agila sprintar, tätt tillsammans men med stor grad av frihet.
Som Javautvecklare kommer du bygga affärslogik och APIer (app och webb) i nära samarbete med produktansvariga för respektive område. Vi jobbar enligt agila principer, med clean-code och CI/CD. Testning, TDD och automation är en naturlig del av processen som garanterar agilitet. 
Du kommer även vara en del av arkitekturprocessen där du får vara med och ta fram nya produkter. Du erbjuds möjligheten att bygga en ny produkt i ett spännande skede med de senaste teknikerna, så som Java, MongoDB, MySQL, Redis, Amazon AWS, Docker, CircleCI.
Du förväntas
Högskole- eller civilingenjörsexamen inom relevant område

Ha minst 5 års praktisk erfarenhet av backend- eller fullstack-programmering, där du programmerat i Java
Ha en stark passion för att lyckas och kunna agera självgående
Trivas i en entreprenöriell miljö med mycket utrymme att påverka och ta eget ansvar
Kanske viktigast av allt: du är en hacker som är grym på utveckling och älskar att hitta nya lösningar på problem
Vad vi erbjuder
Bli en del av ett team i en snabbt växande start-up, med korta beslutsvägar och stort utrymme att påverka.
Vara med på Mynts utvecklingsresa, där du får utvecklas med både juniora och seniora kollegor.
Jobba med en clean kodbas baserat på senaste teknologierna.
Vi går löpande igenom urvalet och träffar kandidater. Skicka din ansökan redan nu om du vill bli vår nya Senior Software Engineer Java.
Department

Tech

Locations

Remote status

Hybrid Remote
Where good ideas thrive
Good ideas can come from anywhere. That's why we insist on a culture where ideas are heard and shared.

As part of our team you're not just encouraged - you're expected - to put your best ideas forward, whenever you see them. It's all hands on deck, where creativity is rewarded and recognized.

Our Values
Solve for the customer
Take ownership
Create lasting impact
Do it together
Have fun
About Mynt
We are here to help the next generation of businesses grow. Financial services should be smooth and fair.
Our platform, built with modern software and linked to both banking and accounting, makes it easy for companies to get their expenses in order, manage their company cards themselves, have real-time control and access flexible financing. Businesses are building the future, and we are building the best possible financial platform to help them on that journey.

Tech
·
Stockholm
·
Hybrid Remote
Senior Software Engineer - Java/Backend
Bli en del av ett utvecklingsteam i världsklass där du får vara med och ta fram nästa generations finansiella tjänster!
Loading application form